Online Documentation for SQL Backup for SQL Server
Creating Steps
Step in EMS SQL Backup is a basic component of server maintenance:
To perform immediate Step execution use

Quick Maintenance Actions | <Step name> popup menu item in the Servers tab.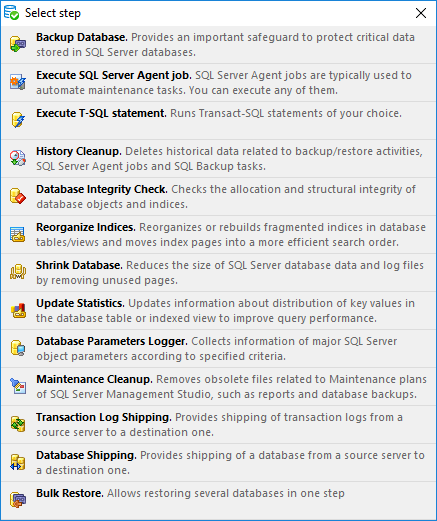 Step should be included into Policy for scheduled execution. To add a Step to Policy you need to specify the Step at Step 2 of the Policy creation wizard at the Policies tab.
To create a Step Template or add a Step to the Policy or Task template go to the Templates tab.
---