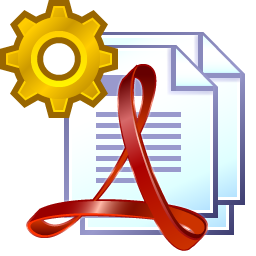 Advanced PDF Generator for RAD Studio gives you an opportunity to create PDF documents with your applications in the most simple and easiest way. There is no need to know PDF specification - you can generate PDF files without any knowledge of PDF format using our Advanced PDF Generator.
It allows you to break tables into several parts automatically in order to fit the pages, supports embedded tables, gives you an opportunity to add JPG pictures and much more!
Key Features
Easy-to-use component API gives you the easiest way to create PDF documents
Support for 64-bit Windows target platform
Automatic division of tables into several parts to fit the pages
Full support of embedded tables
Adding JPG, BMP pictures to PDF documents
Adding EMF or WMF files to PDF in vector format
Adding any other pictures that can be loaded in the TGraphic component
Generating PDF documents with internal and external links
Unicode characters full support
Two encryption methods support - 40 bit and 128 bit
Defining the document properties: author, keywords, producer, subject, title
Delphi and C++ Builder support
In-purchase Benefits
FREE One Year of Maintenance already included!
FREE software updates and upgrades during Maintenance period!
FREE and unlimited Technical Support during Maintenance period!
Reasonable pricing for Maintenance renewal – from 35% per Year!
Volume discounts when buying two or more copies of one product
Cross-selling discounts on related products
30-day money-back guarantee
Advanced PDF Generator for RAD Studio
Get started with Advanced PDF Generator for RAD Studio
Download a fully-functional 30-day free trial, and start saving time with your database management today.
Download free trial
Got questions?
If you'd like any help, or have a question about our tools or purchasing options, just get in touch.