Speed up your Oracle database development process!
Design, explore and maintain databases, build compound SQL query statements, manage database user rights, and manipulate data fast and conveniently.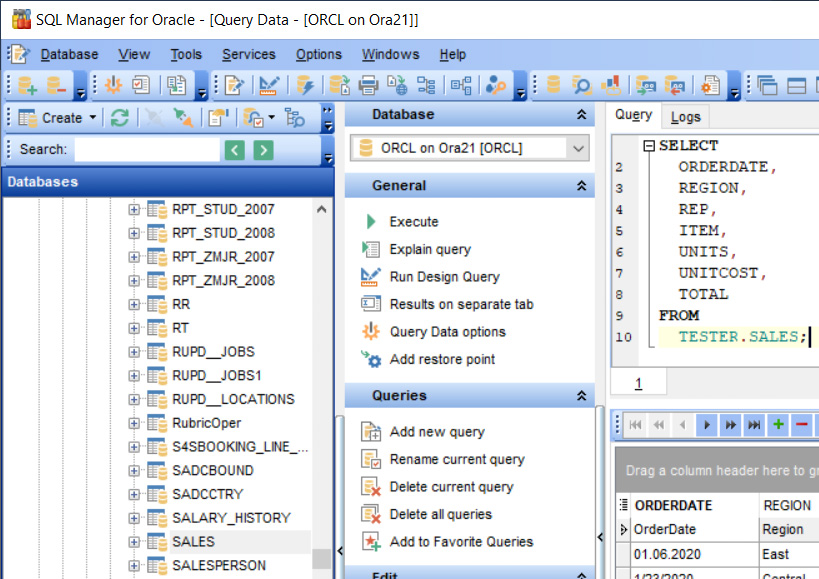 Simple GUI for managing database and server objects
Create, edit and manage Oracle objects easily with efficient object editors. The wizard system assists with duplicating objects, running related tasks, getting script. Create favorites groups of objects and quick search within DB tree for better administrating.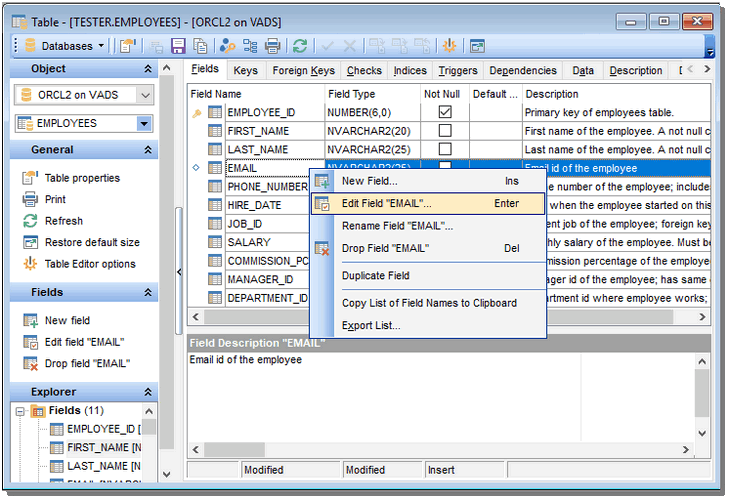 Smart SQL coding
Speed up code writing with auto completion feature without necessity to remember object names and fields list. Beautify your code and improve its readability with adjustable formatting and code folding.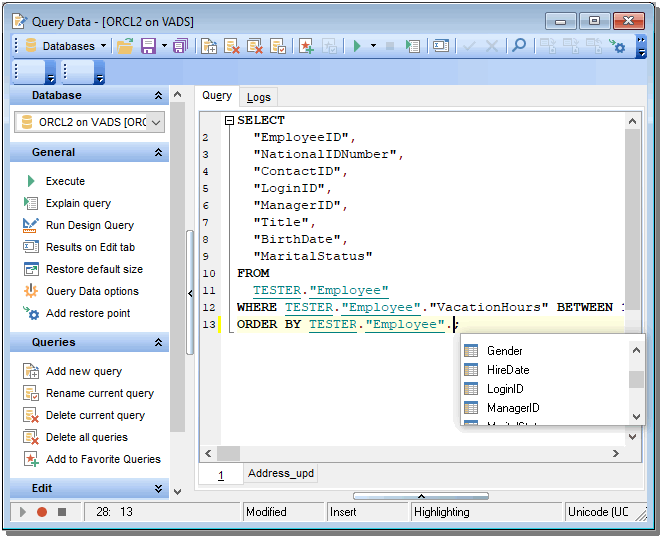 Query designer
Easily build complex queries with joins, conditions and sub-queries in visual mode without extended knowledge of SQL syntax. Add grouping, filtering and sorting in the special area selecting fields and values.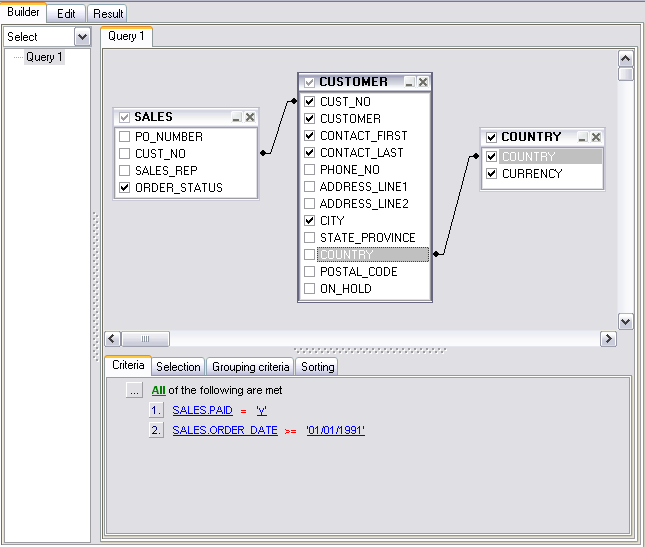 Data export
Export table, view or query data to any of 20 popular formats: MS Excel, MS Word, MS Access, HTML, PDF, TXT, CSV, DBF, XML, ODF, etc. Simple wizard helps to customize output file format and layout.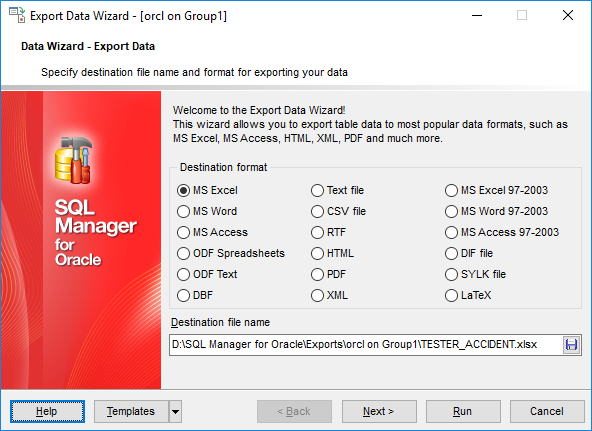 Data import
Import data into tables from external files of 10 most popular formats: MS Excel, MS Word, XML, MS Access, PDF, TXT, CSV and more. Follow the steps of the friendly wizard to set column correspondence, select insert or update mode and customize data format. Save time for routine operations with templates use.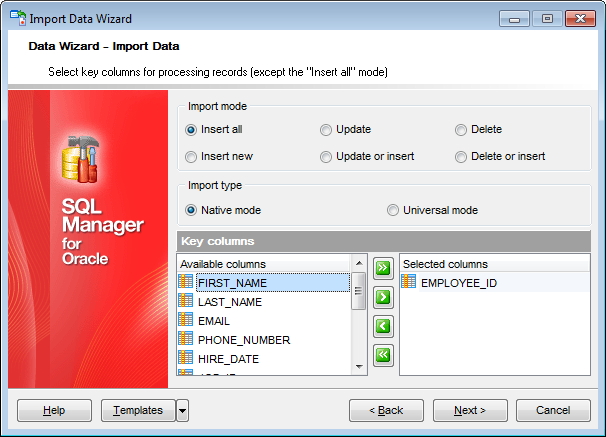 Advanced data view
Get related data from foreign tables at hand. Switch between grid and card view, use powerful BLOB editor, apply sorting and grouping with one click. Set limits for data display and run data processing tasks directly from the grid.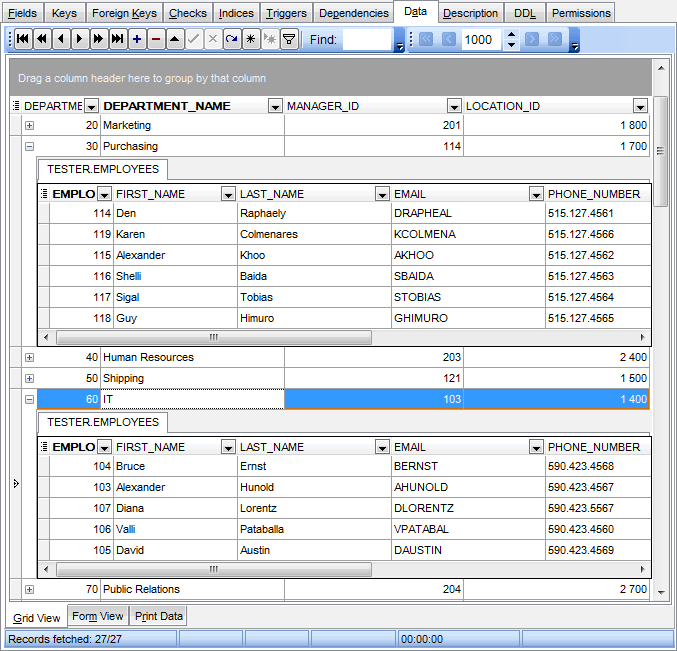 Easy executing of administrative tasks
Run database tasks with handy wizards. Create backup copies of your database and restore them. Use flashback to restore data to certain states. Improve performance of the database with Advanced statistics service.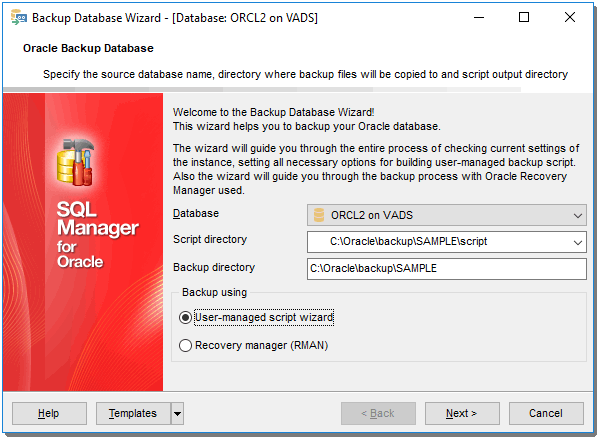 Report tools and documenting
Document the database structure in the PDF, HTML, Excel and other formats. You can include required object types, properties, and DDL. Quick data reports can be designed with step-by-step wizards, or you can create complicated data reports with customizable layout to meet your requirements.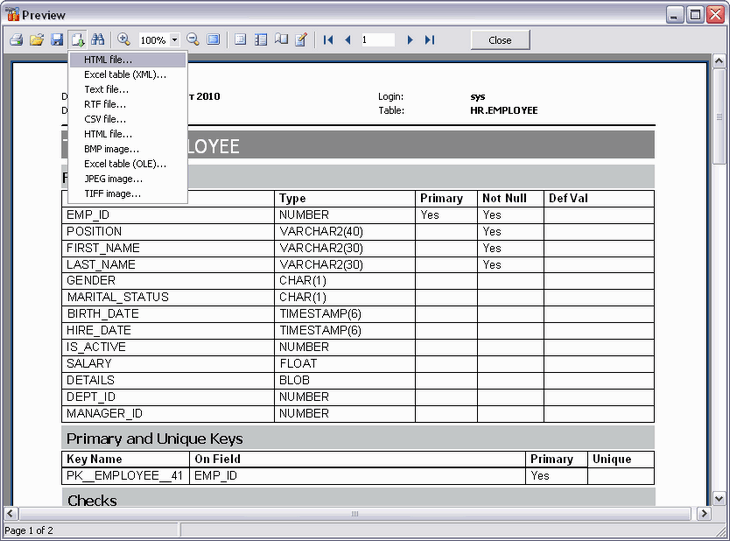 PL/SQL code debugger
Minimize errors and improve code quality with built-in debugger. Use step-by-step debugging for anonymous blocks, procedures, functions, packages, triggers and object types. The functionality includes toggling breakpoints, getting variable values and fetching call stacks.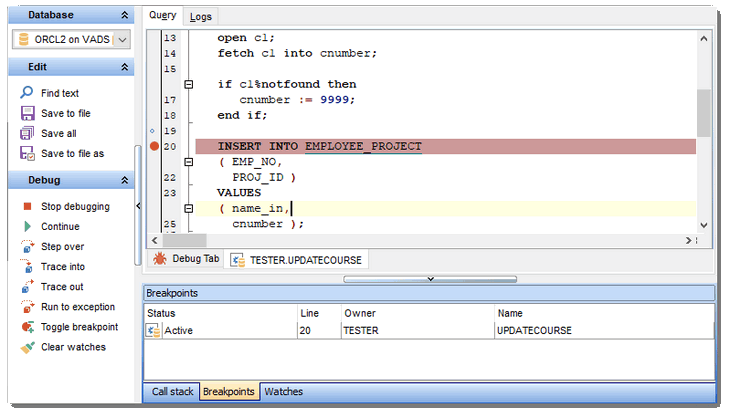 Comparing and synchronizing databases
Easily compare two databases and get the synchronization script just in a few clicks. The result script can be immediately executed in the editor or saved to a file.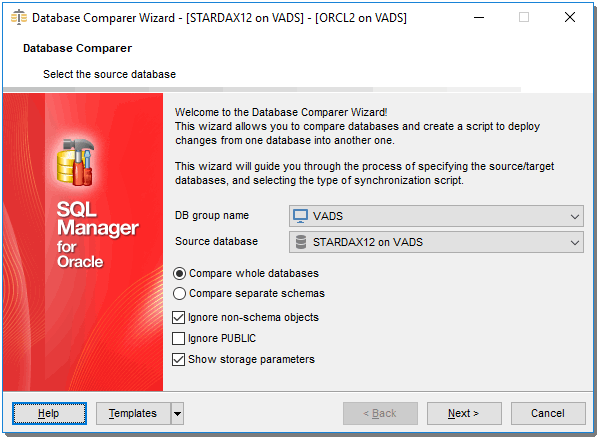 In-purchase Benefits
FREE One Year of Maintenance already included!
FREE software updates and upgrades during Maintenance period!
FREE and unlimited Technical Support during Maintenance period!
Reasonable pricing for Maintenance renewal – from 35% per Year!
Volume discounts when buying two or more copies of one product
Cross-selling discounts on related products
30-day money-back guarantee
SQL Manager for Oracle
Get started with SQL Manager for Oracle
Download a fully-functional 30-day free trial, and start saving time with your database management today.
Download free trial
Got questions?
If you'd like any help, or have a question about our tools or purchasing options, just get in touch.
SQL Manager is part of the SQL Management Studio
Perform even more tasks on the development, administration, and maintenance of your database, saving up to 55%!
Learn more