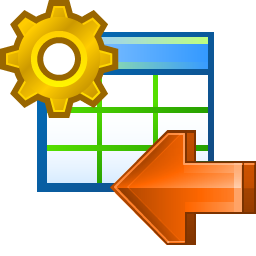 Advanced Data Import for RAD Studio VCL is a component suite that allows you to import data from files of the most popular data formats to the database. You can import data from MS Excel, MS Access, DBF, XML, TXT, CSV, ODF and HTML.
There will be no need to waste your time on tiresome data conversion - Advanced Data Import will do the task quickly, irrespective of the source data format.
Key Features
Data import from the most popular data formats: MS Excel, MS Access, DBF, XML, TXT, CSV, OpenDocument format (ODF) and HTML
Support for 64-bit Windows target platform
Import of Unicode data (UTF-8, UTF-16/UCS-2, UTF-32/UCS-4). Automatic detection and manually preset text encoding for imported data
Powerful component and property editors, which allow to set many import parameters at the design-time easily
High productivity even on slow computers
Adjustable parameters for each type of import
100% native Delphi code for MS Excel, DBF, TXT, CSV - no additional libraries or programs needed for the components to work. OLE, DDE, BDE etc not required either
Detailed help system and a demo application for a quicker mastering of the product
In-purchase Benefits
FREE One Year of Maintenance already included!
FREE software updates and upgrades during Maintenance period!
FREE and unlimited Technical Support during Maintenance period!
Reasonable pricing for Maintenance renewal – from 35% per Year!
Volume discounts when buying two or more copies of one product
Cross-selling discounts on related products
30-day money-back guarantee
Advanced Data Import for RAD Studio VCL
Get started with Advanced Data Import for RAD Studio VCL
Download a fully-functional 30-day free trial, and start saving time with your database management today.
Download free trial
Got questions?
If you'd like any help, or have a question about our tools or purchasing options, just get in touch.