Online Documentation for SQL Manager for Oracle
Managing roles
The Roles tab allows you to define which users/roles may obtain roles and define whether a role should be assigned to the selected user/role by default.
Select a user or role from the Grantee list available within the Navigation bar, then select a role to be allocated to the current user/role and right-click the corresponding cell of the Granted column. The context menu of a cell contains possible permissions that can be granted:
Grant

Grant with Grant Option

Revoke

(removes a previously allocated role)

Grant All

Revoke All
To set the role as default for the selected user/role, double-click the corresponding cell of the Default Role column.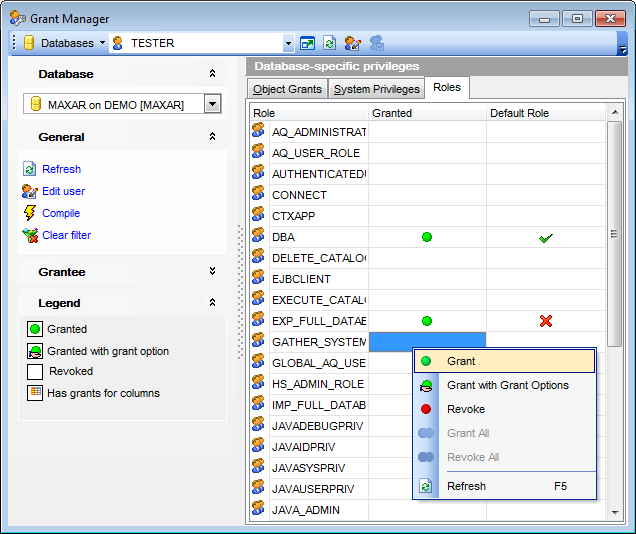 ---