Online Documentation for SQL Manager for SQL server
Setting diagram options
Using the Diagram Options dialog you can setup the behavior and look of each diagram page.
To open this dialog, use the

Page options item of the Navigation bar or on the main toolbar, or select the corresponding item from the context menu.
See detailed description of each option on the Visual Database Designer page of the Environment Options dialog.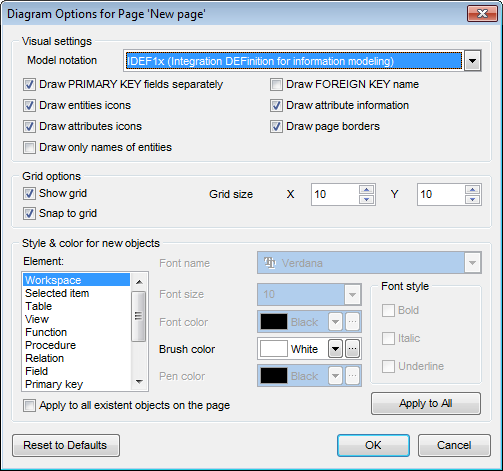 Apply changes to all existent objects on the page
If this option is selected, the current settings will be applied to all objects of the page.
---