Online Documentation for SQL Backup for SQL Server
Configuring settings for
On this step you need to configure all settings necessary for server-side components install/update/uninstall process.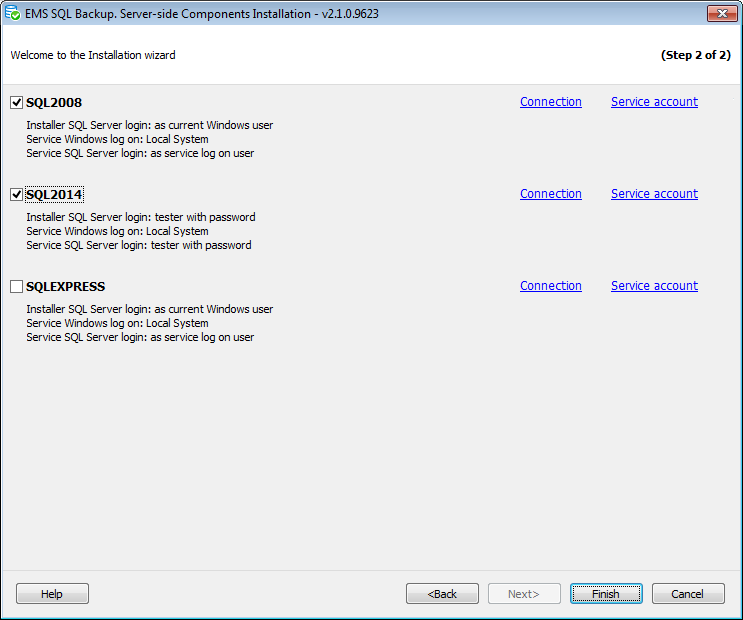 Check instances on which you want to install/update/delete server-side components. All instances available for the selected operation are listed on the left.
Click the Connection button to configure Installer connection properties.
Click the Service account button to configure EMS SQL Backup Service account settings.
Configured parameters are displayed under the SQL Server instance name.