Online Documentation for SQL Backup for SQL Server
Specifying clustered service parameters
If the target SQL Server is configured as a failover cluster the additional step is displayed. At this step you should specify the resources which can be used for EMS SQL Backup cluster service.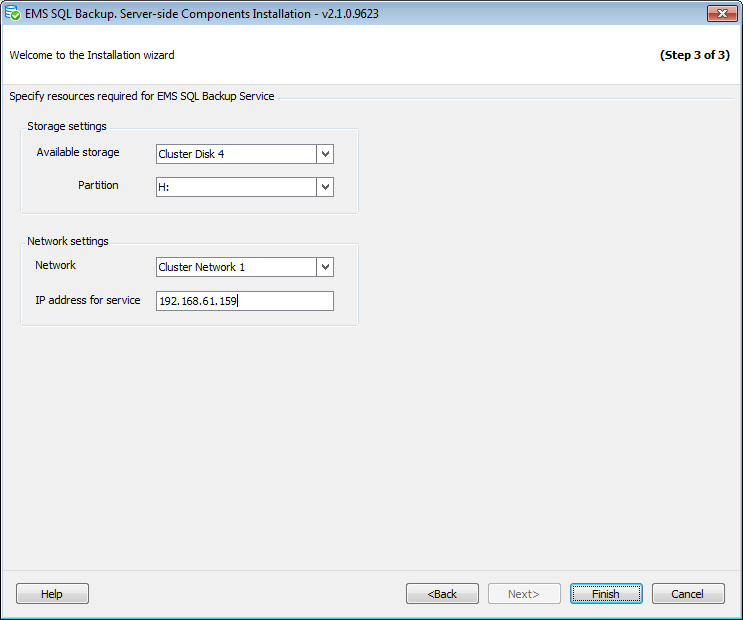 To ensure correct policies execution on SQL Server failover cluster, the EMS SQL Backup service should be configured as a clustered service. To install the clustered service an unused disk should be added to the server. This disk should have the unused partition which can be used by EMS SQL Backup service.
Storage settings
Choose the available unused disk in the Available storage drop-down list. This disk will be used by EMS SQL Backup clustered service. Choose its available partition in the Partition drop-down list.
Network settings
Set the network resources for the clustered service in this section.
Choose the cluster network name in the Network drop-down list and specify the IP address in the IP address for service field. The specified IP address will be used by EMS SQL Backup clustered service, so it should be free and should belong to the selected cluster network.