Online Documentation for SQL Manager for SQL server
Job History
The Job History window allows you to view the list of recent jobs and the results of their execution.
Before using job history, make sure that the SQL Server Agent service is running.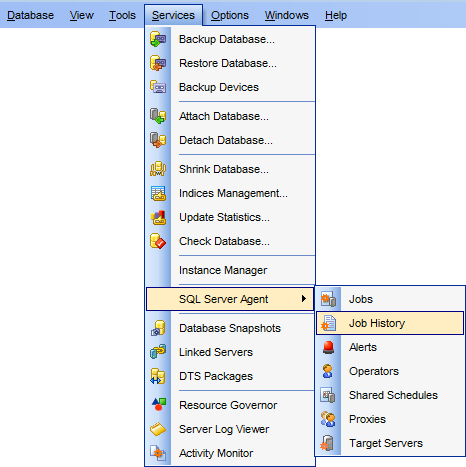 Availability:

Full version (for Windows)

Yes

Lite version (for Windows)

No

Note: To compare all features of the Full and the Lite versions of SQL Manager, refer to the Feature Matrix page.
---