Online Documentation for SQL Manager for Oracle
Selecting the table to flashback
Use this step to specify the dropped table to be restored to the database.
(Available only if the Flashback to before drop state flashback mode was specified at the first step.)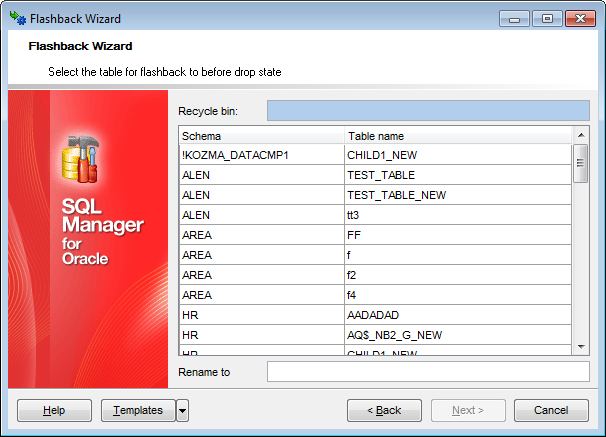 Use the Rename to field to assign the name for the result table.
Click the Next button to proceed to the Running flashback operation step of the wizard.