Online Documentation for SQL Manager for Oracle
Specifying the source database and selecting the operation
At this step of the wizard you can specify the source database, and Flashback operation type.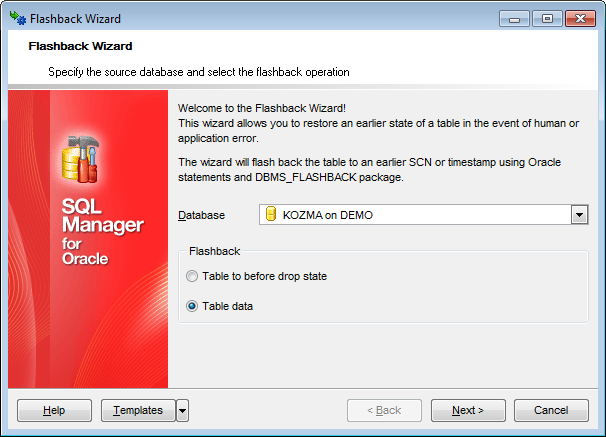 Database
Select the source database from the Database drop-down list.
Flashback

Table to before drop state
This flashback type allows you to restore any dropped table back into the database.

Table data
Use this flashback type to restore a table data to the recent state.
Note: You can't flash back a table to the state earlier then its last DDL changes.
Click the Next button to proceed to the Selecting the table to flashback step (if Flashback to before drop state was specified) or to the Specifying flashback settings step (if Flashback table data was specified).