Online Documentation for SQL Manager for Oracle
Hit Ratios
The Hit Ratio tab provides session hit ratio details and displays the hit ratio dynamics graphically.
The hit ratio of a user session is the ratio of the number of correct predictions and the total number of links the user traversed in the session.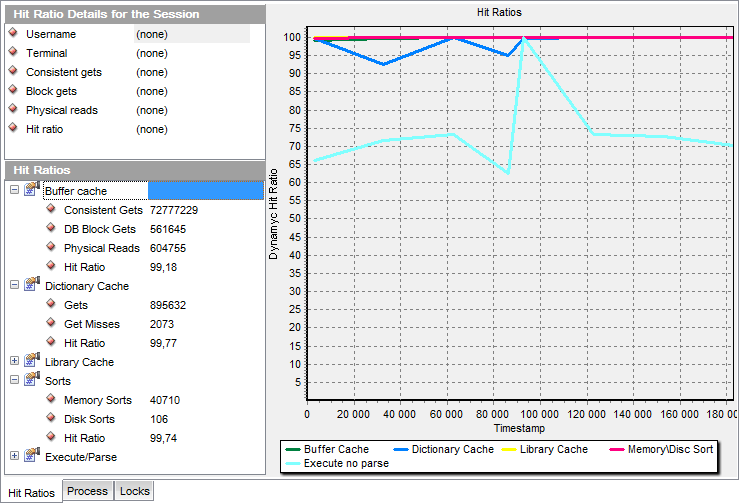 Hit Ratio Details for the Session
Displays details for the selected session: Username, Terminal, Consistent gets, Block gets, Physical reads, Hit ratio.
Hit Ratios
The list area displays the hit ratios in groups: Buffer cache, Dictionary cache, Library cache, Sorts, Execute/Parse.
The diagram area provides visual representation of the hit ratios.
---