Common Parameters
The Common Parameters tab provides two groups of parameters: Common parameters and NLS parameters.
Note: The parameters listed within this tab are read-only and their values cannot be changed.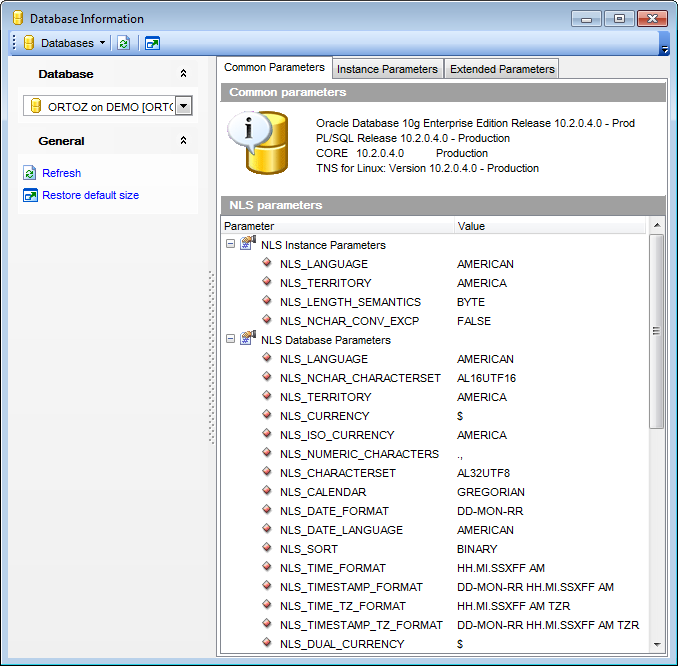 Common parameters
This area displays common information about the Oracle server, its basic components (PL/SQL, CORE, TNS, NLSRTL), and their versions.
NLS parameters
The NLS database environment is established on creating a database and partially via initialization parameter file at the instance startup.
The NLS parameters area lists NLS parameters and their values in groups:
NLS Instance Parameters
NLS Database Parameters
NLS Session Parameters
If more convenient, you can change the order of the columns by dragging their headers horizontally.
Click a column caption to sort items by values of this column in the ascending or the descending mode.
---