Online Documentation for SQL Manager for MySQL
Object Templates
The Object Templates window allows you to preset the definition template for the name of an object to be created.
To open this window, select the Options |

Object Templates... main menu item.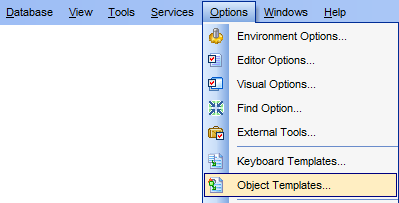 Select an object in the tree and define its template which will be used as the name for the newly created object in the respective field.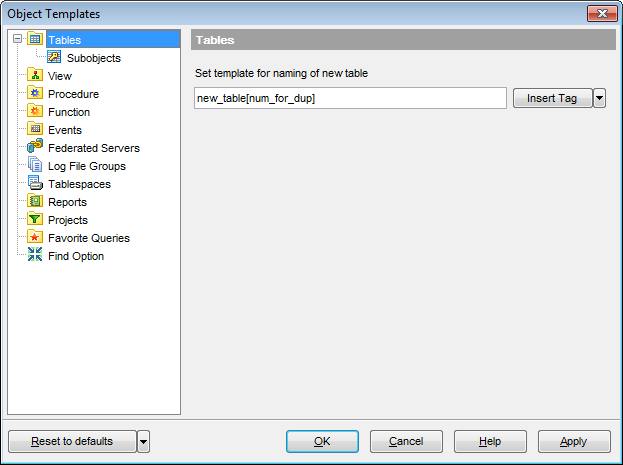 Insert Tag

Use this list to insert the [num_for_dup] tag to the template. This tag allows adding serial number for duplicates.
Additionally you can define templates for table subobjects.
---