Online Documentation for SQL Backup for SQL Server
Launches
All policy tasks launches are listed in the Launches area on the Servers tab.
The following information about launches is provided: policy/task/step name, planned start time, actual start time, finish time, execution status and message.

You can view a detailed information on every step execution by clicking the Show details button in the Message column for the selected step.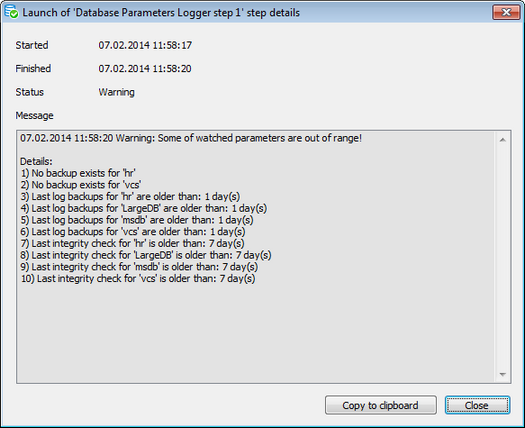 The dialog appeared displays information about step execution start and finish time, result execution status and detailed information about maintenance actions results. If a step has a failed status the reason of failed execution will be displayed in the Message field.