Specifying margins
Page margins

Stretch to print area
If this option is checked, the size of report is adjusted to the print area. If this option is unchecked, you can specify the left, right, top and bottom margins (in millimeters).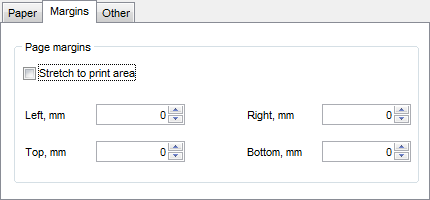 Use the Other tab to specify other page settings for the result report.
When you are done, click the Run button to start the report generation process.