Server Messages Editor
Server Messages Editor allows you to view and edit system messages of InterBase/Firebird server.
It may be useful when there is a need to find a certain message, edit a standard server message according to your preferences, or translate messages into your native language.
To launch the tool, select the Tools |

Server Messages Editor item from the main menu.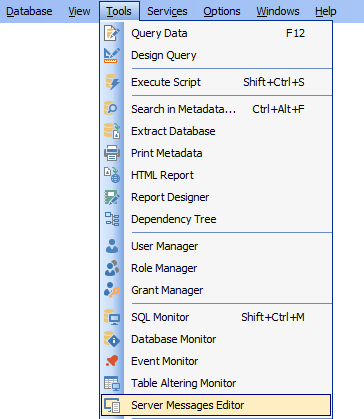 Availability:

Full version (for Windows)

Yes

Lite version (for Windows)

No

Note: To compare all features of the Full and the Lite versions of SQL Manager, refer to the Feature Matrix page.