Online Documentation for SQL Manager for PostgreSQL
Performing comparison of test database with the new version of database
Use this step to perform comparison of test database with new version of database.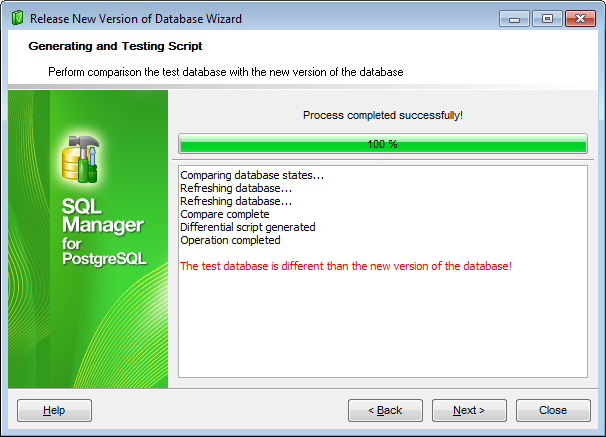 To launch the process click the Run button.
The log area allows you to view the log of operations and errors (if any).
Click the Next button to proceed to the final step. If the operation completed unsuccessfully, you will be taken to the Specify action for the test database step.