Online Documentation for SQL Manager for PostgreSQL
Finishing the operation
This is the final step of the wizard. Script has been created and tested successfully. No differences have been found between test database and new version of database.
If needed, you can drop and unregister test database using respective options.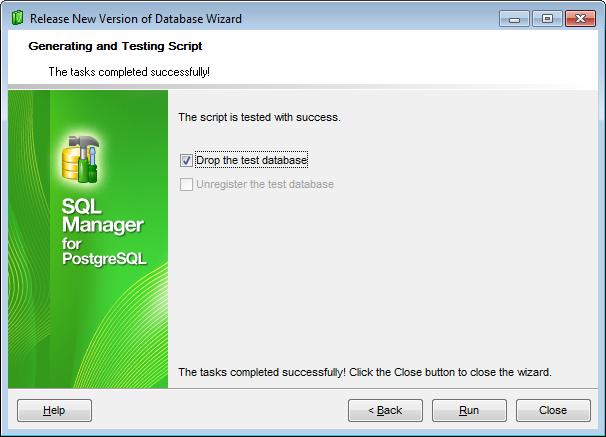 Click Run to drop and/or unregister test database, or Close to exit the wizard.