Online Documentation for SQL Manager for PostgreSQL
Selecting source database
In this step you need to select the database to create a tag for. Proceeding to the next step is possible only when VCS is enabled for the selected database.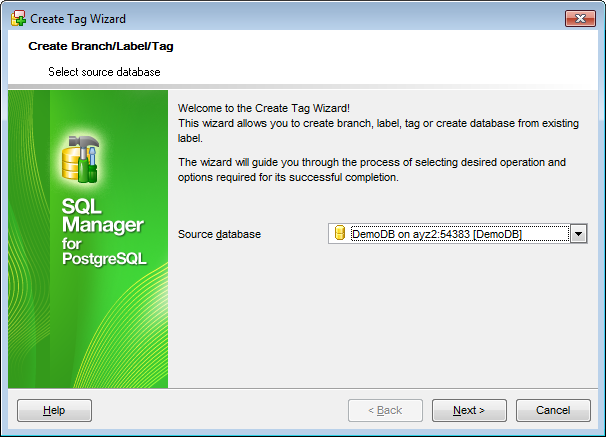 Use the drop-down list to select Source database.
Click the Next button to proceed to the Selecting operation step of the wizard.