Online Documentation for SQL Manager for PostgreSQL
Defining source for detail level
If the

Table option has been selected at the previous step, you should now specify a table for the detail view using the Table name drop-down list. Set the

Show tables related by foreign keys only option to narrow the list of tables by including only tables linked by Foreign keys.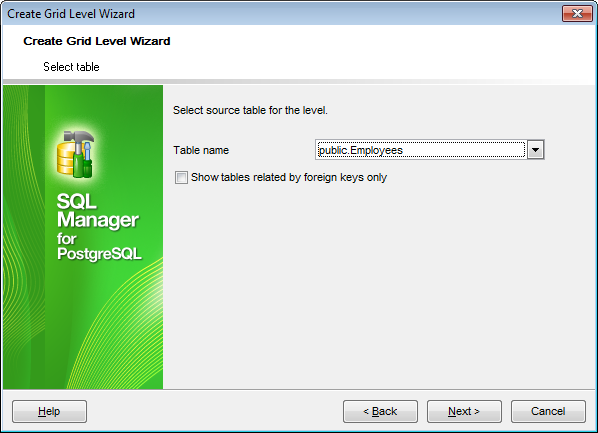 If the

Query option has been selected at the previous step, you should now enter a query that will be used as the source of the new grid level. If necessary, you can use Design Query to build the SQL query visually.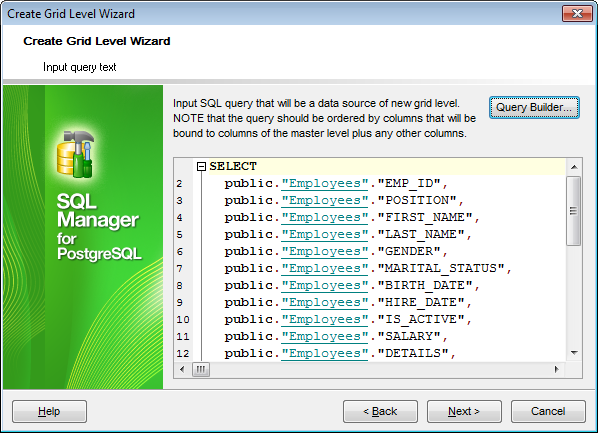 Click the Next button to proceed to the Binding master and detail levels step of the wizard.