Online Documentation for SQL Manager for Oracle
Previewing the data in the selected flashback point
This step allows you to preview the data in the selected flashback point to ensure that it is the exact point you need.
(Available only when the Flashback table data mode was specified at the first step.)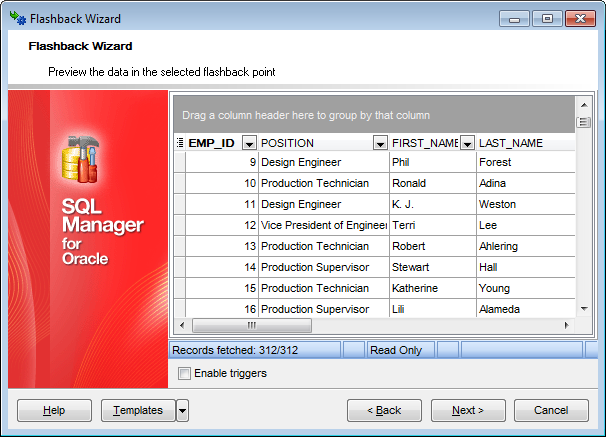 Use data filtering and grouping to make the preview process easier.

Enable triggers
Use this option to enable/disable triggers when the flashback operation processes.
Click the Next to proceed to the Running flashback operation step of the wizard.