Online Documentation for SQL Manager for Oracle
Setting USING INDEX parameters
The Using index tab allows you to establish parameters for the default Index Oracle uses to maintain the materialized view data.
Using index
This group allows you to enable/disable using index and setting index storage attributes for the materialized view:

Do not define index storage

Using index

Using no index
If Using index is not specified, then default values are used for the index. Oracle uses the default index to speed up incremental (FAST) refresh of the materialized view.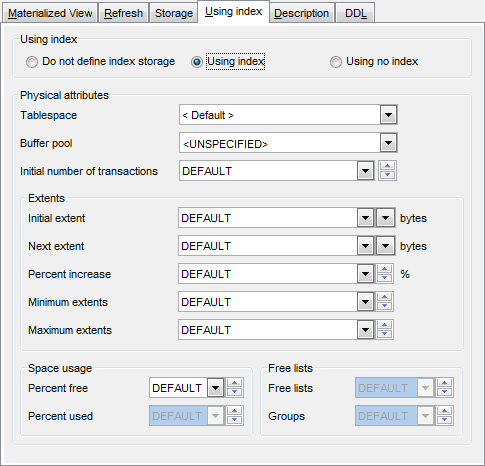 Specify Physical attributes, Extents, Space usage and Free lists for the index. For details refer to the Storage attributes page.