Online Documentation for SQL Manager for Oracle
Database Registration Manager
Database Registration Manager allows you to register new databases and delete the registration of non-existing databases.
To open Database Registration Manager
or
open Database --> Database Registration Manager from the main menu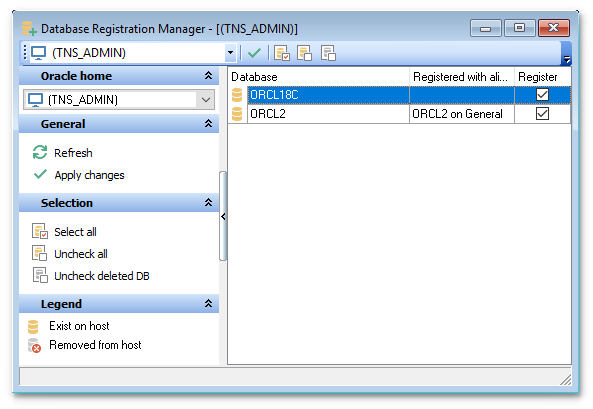 The table contains all databases located in the selected group. You can change Oracle home selection using the appropriate drop-down list in the navigation bar.
Check all databases to be registered.
For automatic registration of the selected databases click the

Apply changes button.
Availability:

Full version (for Windows)

Yes

Lite version (for Windows)

No

Note: To compare all features of the Full and the Lite versions of SQL Manager, refer to the Feature Matrix page.
---