Online Documentation for SQL Manager for Oracle
Data Files
The Data Files tab provides information on data files of the Oracle database.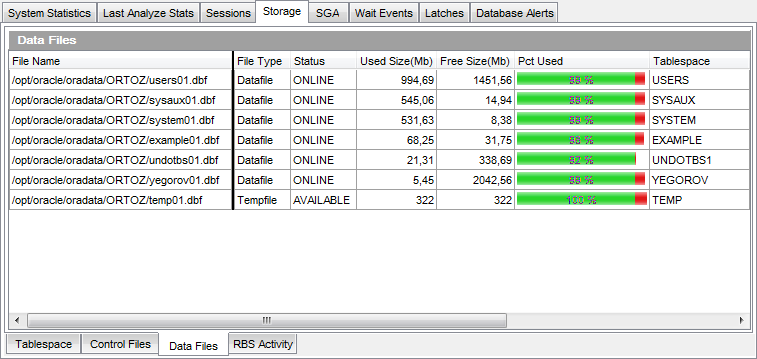 The Data Files area displays data files as a grid with the following columns: File Name, File Type, Status, Used Size (Mb), Free Size (Mb), Pct Used, Tablespace, Next Extent, Initial Extent, Min Extent, Max Extent, Pct Increase. If more convenient, you can change the order of the columns by dragging their headers horizontally.
Click a column caption to sort items by values of this column in the ascending or the descending mode.
---