Selecting fields to export
At this step you need to select table/view fields to export.
The Available Fields list contains complete list of the selected table/view fields. Use the navigation buttons to move the required fields to the Included Fields list. If no fields are selected, all fields will be exported by default.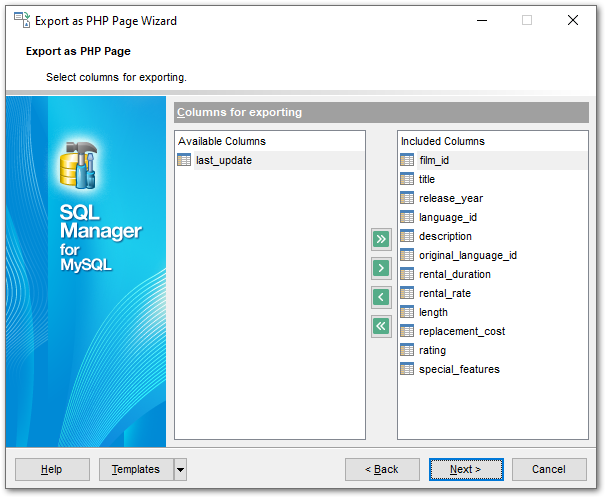 Press the Next button to proceed to the Adjusting formats for exported fields step.