Online Documentation for SQL Manager for MySQL
Options
The Options section of the Database Properties dialog allows you to view/edit general database properties: Database name, Server version, Character set, Collation.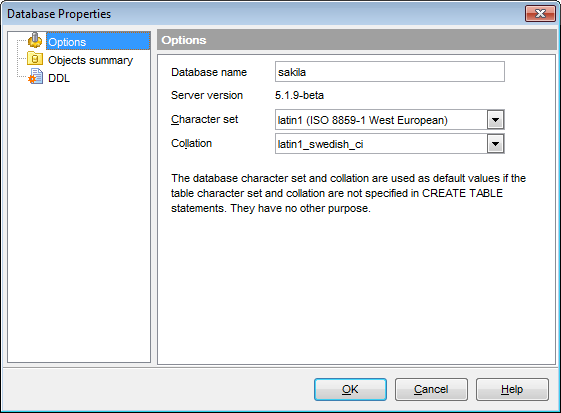 A number of character sets can be used to store MySQL data, and the server allows comparisons according to a variety of collations. Character sets can be specified at the server, database, table and column levels.
Use the respective drop-down lists to specify character set and collation to be used to store data in the database.
---