Online Documentation for SQL Manager for MySQL
Shutdown Server
Shutdown Server is a simple tool which is used to shutdown MySQL server.
To use the tool, select the Services | Shutdown Server main menu item.
Note that the user must have the corresponding Shutdown global privilege granted to perform this operation.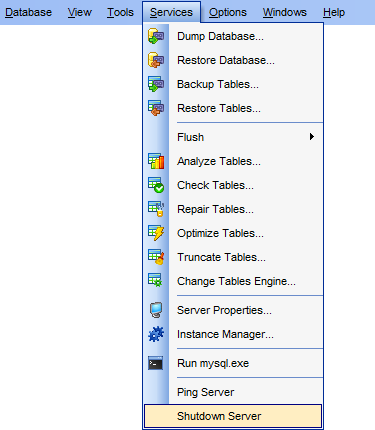 To prevent occasional server shutdowns, a dialog with a warning message pops up each time you attempt to use this tool. You must confirm the action to shutdown the server.

Availability:

Full version (for Windows)

Yes

Lite version (for Windows)

No

Note: To compare all features of the Full and the Lite versions of SQL Manager, refer to the Feature Matrix page.
---