Online Documentation for SQL Backup for SQL Server
Setting SQL Server data transfer options
For SQL Server backups the additional step of the wizard becomes available: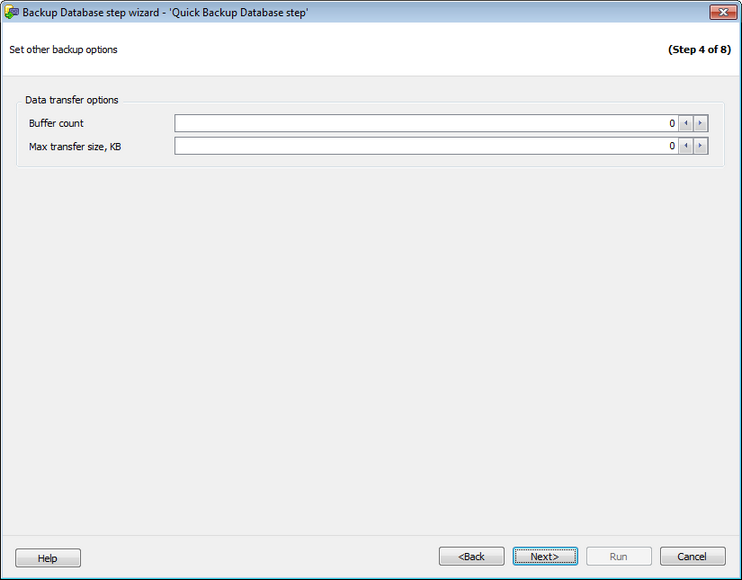 Buffer count
Specifies the total number of I/O buffers to be used for the backup operation.
Max transfer size, KB
Specifies the largest unit of transfer in bytes to be used between SQL Server and the backup media.
Note: If specified value is 0 then the default value is used.