Online Documentation for SQL Backup for SQL Server
Update server-side components
The Update server-side components tool allows you to update server-side components on multiple instances at once.
To launch this tool select the Update Server-side Components item of the Gears menu. The list contains all currently connected servers with server-side components version lower than EMS SQL Backup Console version.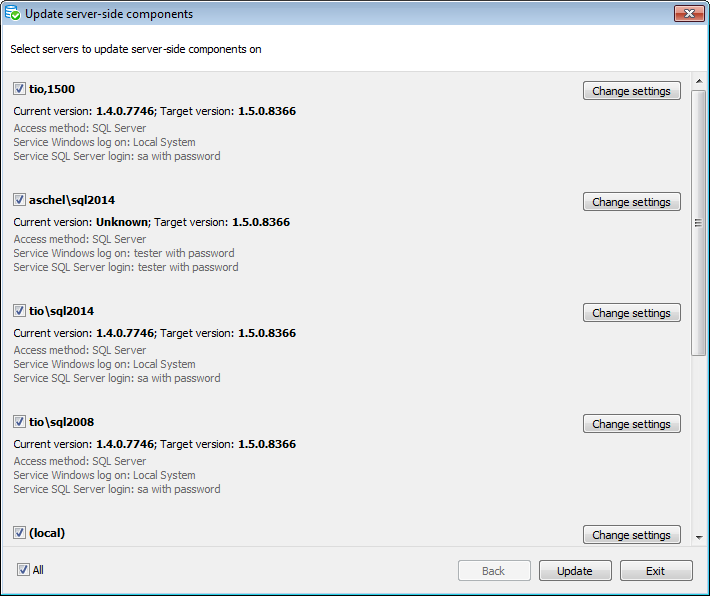 Check the servers in the list which server-side components should be updated. Check the

All checkbox to select all servers in the list.
Under the server name you can see parameters that will be used for updating: Access method, Service Windows log on, Service SQL Server login and Network Folder authentication. After selecting necessary instances and specifying all parameters click the Update button to start the process.
Click the Change settings button to configure authentication type and service account settings used for update server-side components operation in the Service account settings dialog.