Online Documentation for SQL Manager for SQL server
Specifying database name and report options
Select the source database for adding a report and choose the action you need to perform: either create a new report or import an existing report from file.
Set the name for the new report and specify the save options for it:

Save to database
The report will be created on the server inside the database.

Save to file
If this option is selected, the report will be saved as a *.fr3 file to the directory specified on the Directories page of the Database Registration Info dialog.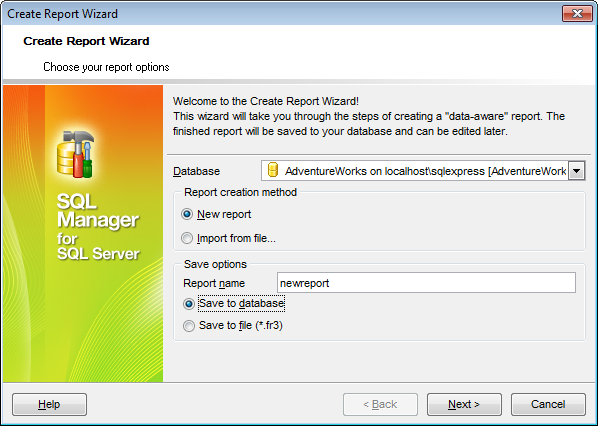 Click the Next button to proceed to the Selecting report bands step of the wizard.