Online Documentation for SQL Manager for SQL server
General options
The General section of the Server Properties dialog allows you to take a brief look at the general server configuration properties: Name, Product, Operating System, Platform, Version, Language, Memory, Processors, Root Directory, Server Collation.
Note: These properties are read-only.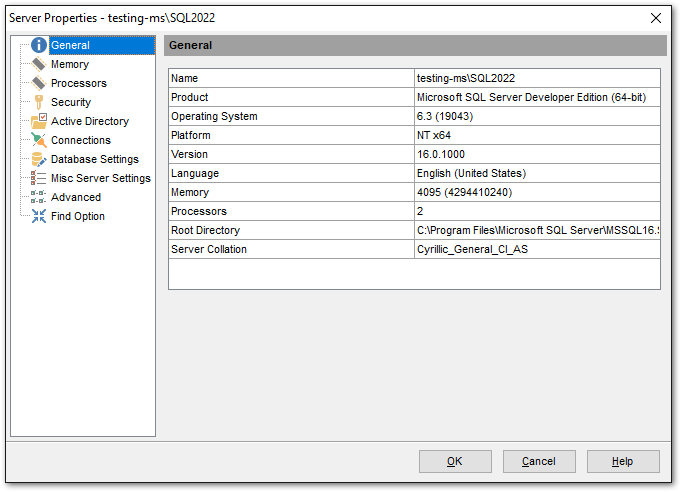 Name
Indicates the name of the instance of SQL Server in the following format: computer_name\sqlserver_instance_name
Product
Indicates the full product name of SQL Server.
Operating System
Indicates the OS version and its build.
Platform
Indicates the OS and hardware configuration used on the server.
Version
Indicates SQL Server version.
Language
Indicates SQL Server language.
Memory
Indicates the amount of memory available on the machine where SQL Server is running.
Processors
Indicates the quantity of CPUs on the server machine.
Root Directory
Indicates the installation directory of SQL Server instance
Server Collation
Indicates the collation used on the server.