Online Documentation for Data Pump for SQL Server
Provider
Within the Provider tab you can select the OLE DB provider to be used for connecting to the data source. For example, in order to connect to Access Database, select Microsoft Office 12.0 Access Database Engine OLE DB Provider.
In order to set connection via ODBC driver select Microsoft OLE DB Provider for ODBC Drivers.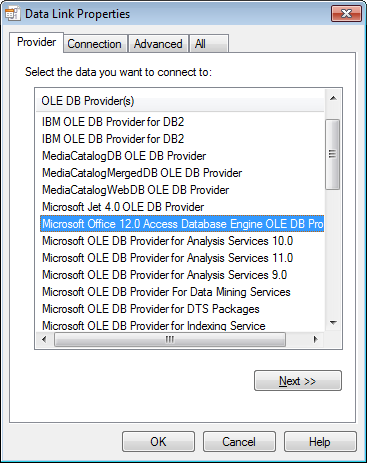 Click the Next button to proceed to the Connection properties tab.
---