Select objects for comparison
You can review objects for both databases at this step.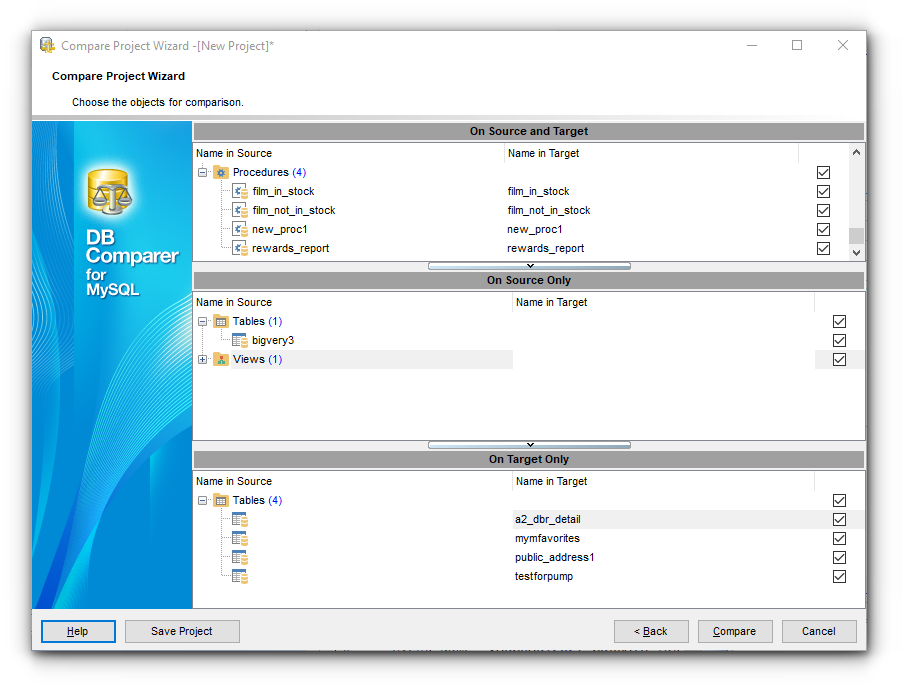 The objects that exist in both databases are displayed in the On Source and Target window.
The objects that exist in either source or target database are displayed in On Source Only and On Target Only window correspondingly.
You need to check the objects to be synchronized.
Please note that you need to have sufficient privileges to be able to write to the source and/or destination database on MySQL server.
---