Selecting object types
Use this step of the wizard to select the types of objects to be included in the result HTML report.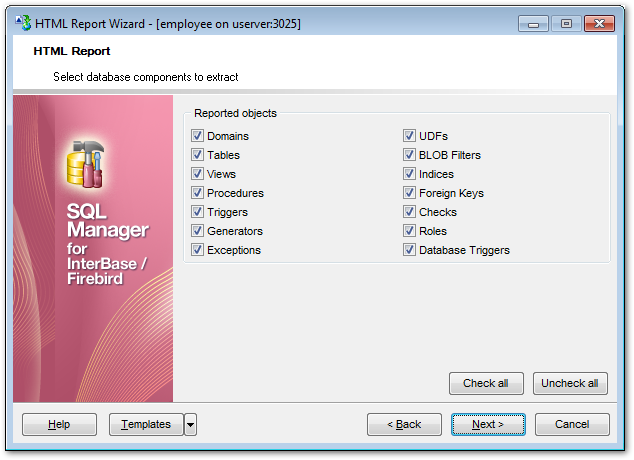 For your convenience the Check All and Unckeck All buttons are implemented at the bottom of the objects list area.
Click the Next button to proceed to the Specifying CSS step of the wizard.