Connection
The Connection section of the Host Registration Info dialog allows you to view and edit connection parameters for the host.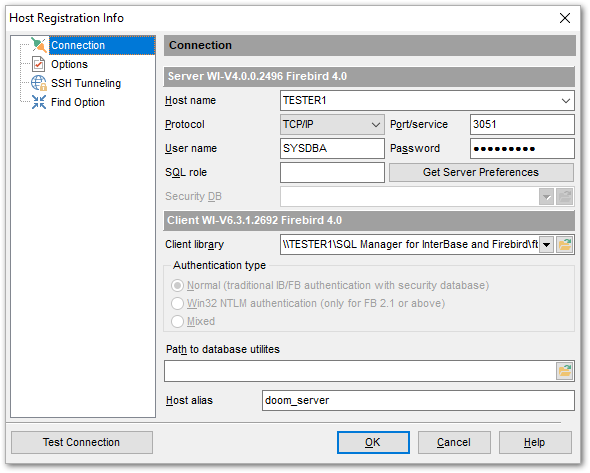 Set the server connection parameters and client configuration in the corresponding boxes: host name, protocol, port/service, user name, password, etc.
For more details refer to the Setting connection parameters step of Register Host wizard.
In case an embedded server (a server with Embedded User Authentication) is used, some connection options are disabled, and the Connection section of the Host Registration Info dialog looks slightly different.
For more details see setting embedded server connection parameters.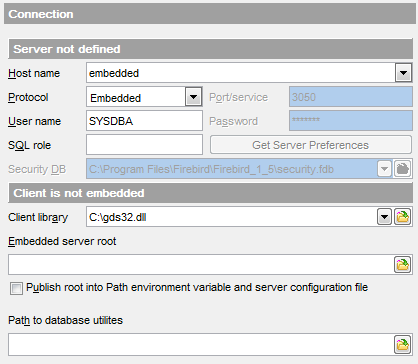 Note: Backup and Restore of a database located on the Embedded host is only possible via local tools. You need icudt30.dll, icuin30.dll, icuuc30.dll and fbembed.dll (fbembed.dll must be renamed to fbclient.dll) to be located along with gbak.exe file at the folder specified at the Path to database utilities field.
Once you have specified the connection properties, you can check whether it is possible to establish connection to the host: click the Test Connection button for this purpose. If connection is successful, you will get the 'Connected!' message; otherwise an error message will be returned.
---