Online Documentation for Advanced Data Import for RAD Studio VCL
Selecting Data Source
This step of the wizard is only available when you are importing data from MS Access. First select the data source for import - MS Access table or SQL query. If you choose import from a table, then you should select a table name from the list, if you choose to import from a query, you should set the query SQL text in the lower area, e.g.
SELECT * FROM COUNTRY WHERE CONTINENT='South America'.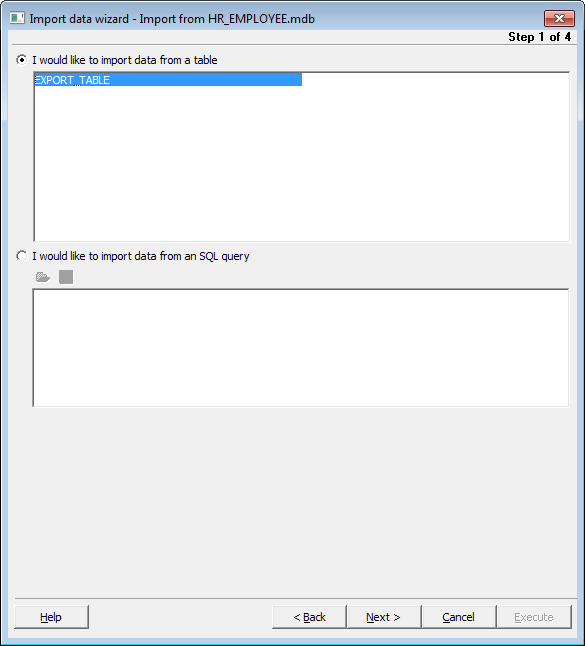 Click 'Next' to proceed to the next step.