Outgoing mail server
Set options for mail server to send task notifications.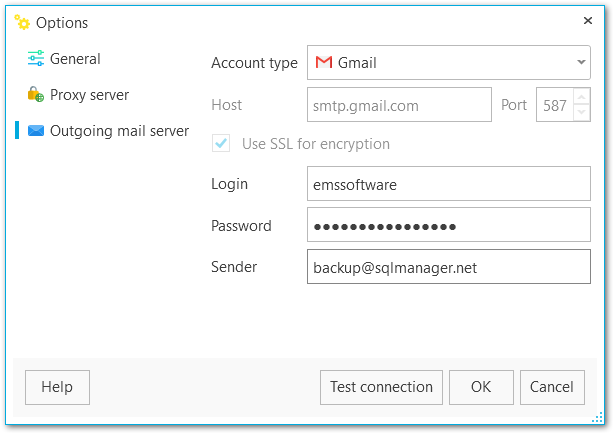 Account type
Select the account type from the list or use Custom item to set your own settings.

Host
Modify host details, if needed.
Port
Set the port for outgoing mail.

Use SSL for encryption
Check this option to use SSL encryption for connection.
Login
Input email user name.
Password
Input the password for the account.
Sender
Specify the email to send notifications from.
Click the Test connection button to check connection to the outgoing mail server with the settings defined above.
---