Backup tasks
On the
Backup tasks tab you can view general information about the server, launch

Quick backup, backup database from the server popup menu (Backup database...), create new tasks and get info about currently running tasks.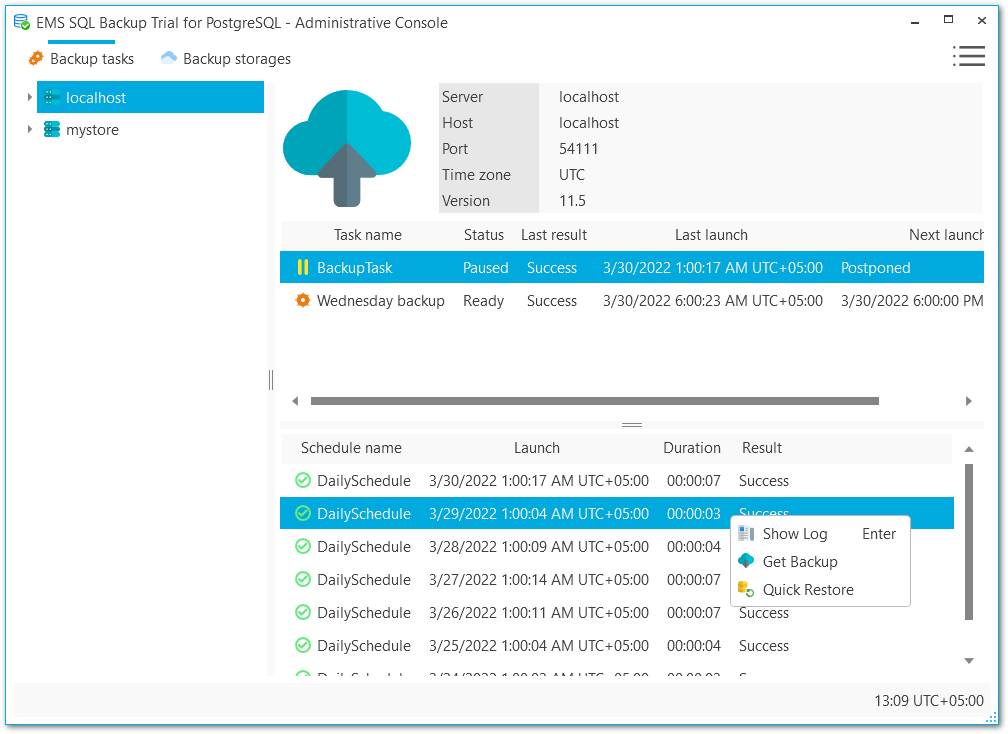 All task launches are displayed in the area below. To get extended info about backup process use Show log popup menu item.
You can use Quick restore from the launches popup menu to restore the database to the selected state or download the backup file with Get Backup option.
---