Backup storages
At this tab you can manage backup storages for the selected server. The backups created for this server will be automatically sent to all selected devices.
Also these settings will be used as default for

Quick backup operation.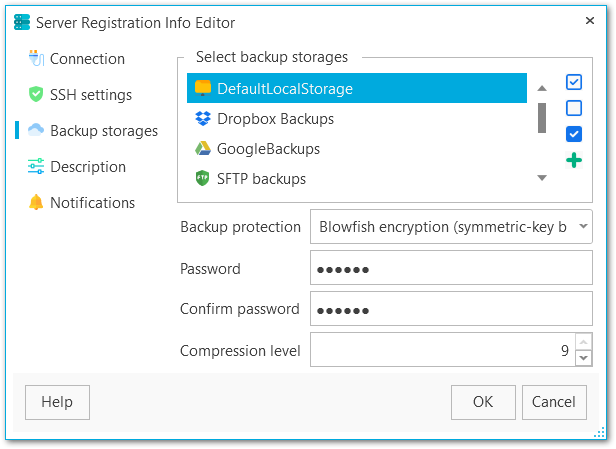 Click the highlighted item to remove it from the list of active storages. The list of available storages can be edited on

Backup storages tab. You can add new destinations with Register backup storage wizard.