Server connection info
This tab allows you to view and edit connection properties for the selected server.
Host
Define the server name or its IP address.
Alias
Define the server alias which is displayed in the program. By default, a server alias is the same as <server_name>.
DB to connect
Input the name of the database for automatic connection.
Login
Input the user name to connect to the server.
Password
Specify the password for the selected user.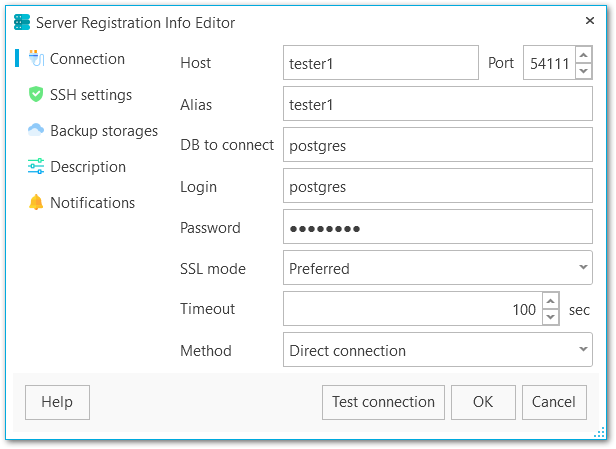 SSL mode
Select the required SSL mode: Disabled, Preferred, Required.
Timeout
Use this option to restrict time for connecting to the server.
Method
Select direct connection to the server or connection via SSH tunnel.
Test connection
You can test specified connection settings by pressing this button.