Specifying tunneling settings
Set the tunneling options, if SSH tunnel method was selected at the previous step.
Host
Input the name of the host where SSH server is running.
Port
Set the port value where SSH server is activated.
Login
Specify the user on the machine where SSH server is running.
Password
Specify the password for the selected user.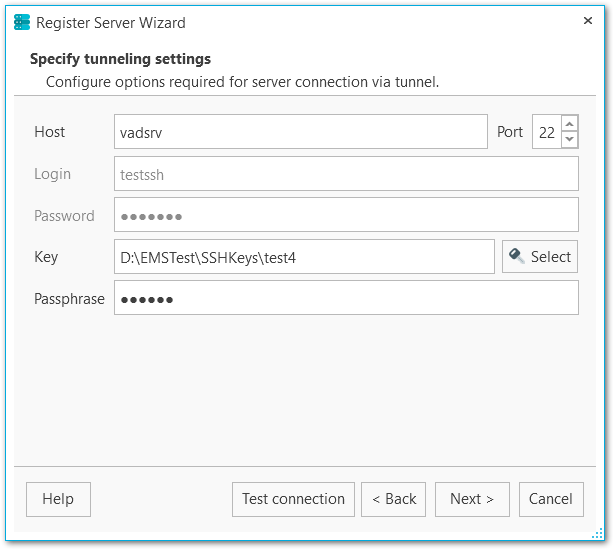 Key
Select the private key file for authentication.
Passphrase
Enter the passphrase.