Online Documentation for SQL Manager for PostgreSQL
Setting additional options
This step allows you to customize common copying options and data options for the Copy Database process.
Copying Options

Abort copying on error
This option determines whether the copying process should be stopped or forced to continue if an error occurs.

Rollback on abort
Check the option to roll back the transaction when copying is aborted.

Copy OID
Check this option to copy object OIDs as well. Note that this option is only available for PostgreSQL 8.1 and higher.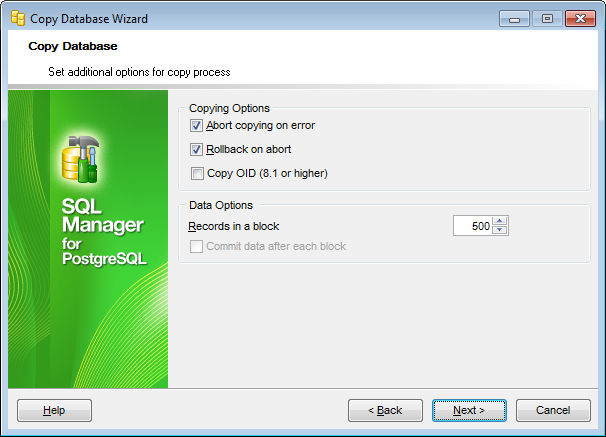 Data Options
Records in block
Use the spinner control to define the number of records in each committed block.

Commit data after each block
Check this option to add the COMMIT statement after a defined number of records.
When you are done, click the Next button to proceed to the Copying database step of the wizard.