Online Documentation for SQL Manager for PostgreSQL
FTP/SFTP connection setup
Use this step of the wizard to specify FTP/SFTP connection parameters.
Note that this step is only available if the

FTP or

SFTP method was specified when selecting download method.
Enter valid connection settings in the corresponding fields: Host, Port, User name, Password.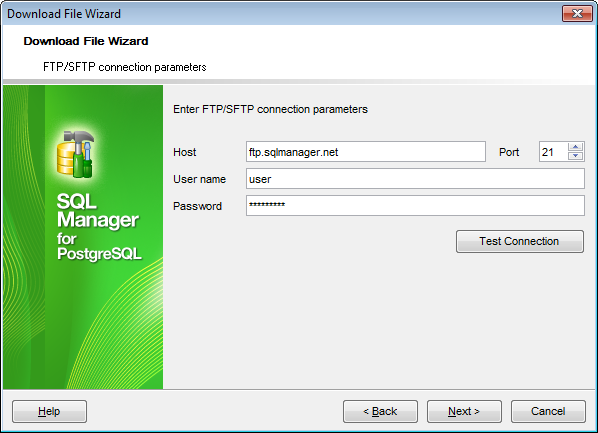 Once you have specified the connection parameters, you can check whether it is possible to establish connection to the server: click the Test Connection button for this purpose. If connection is successful, you will get the 'Connected!' message; otherwise an error message will be returned.
Click the Next button to proceed to the Specifying operation and selecting files step of the wizard.