Online Documentation for SQL Manager for PostgreSQL
Specifying script to test
This step appears if the

Only test existing script option was enabled at the first step.
Use this step to define name of script file to be checked.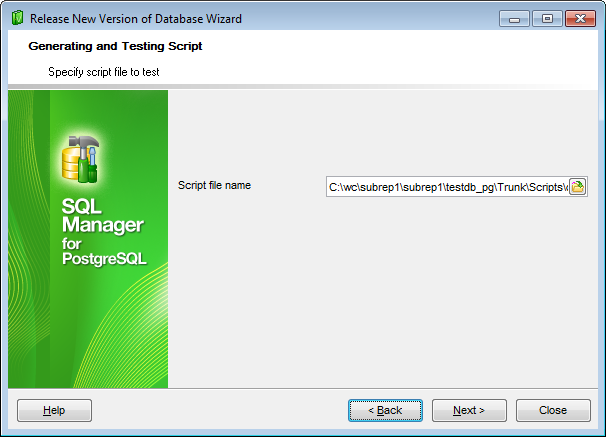 Script file name
Use the field to define file name and location.
If program can't define file encoding, then clicking the Next button opens the Script Conversion dialog where script encoding can be defined manually.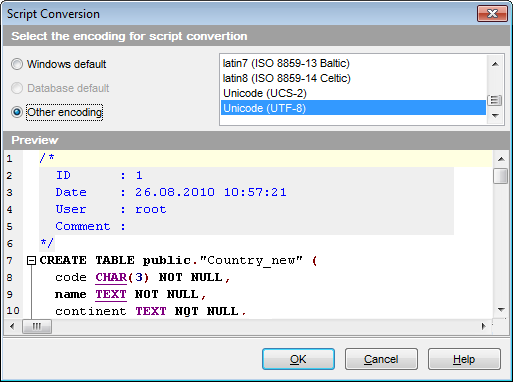 When encoding is defined click OK to proceed to the Selecting the way of getting test database step.