Online Documentation for SQL Manager for PostgreSQL
Scaling
The Scaling tab of the Page Setup dialog allows you to specify the page scaling options.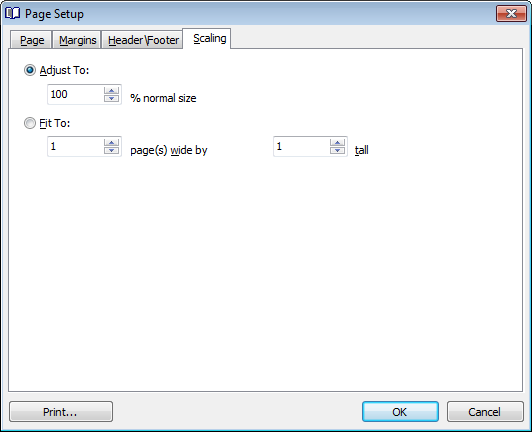 Select the preferable scaling mode:

Adjust to ... % normal size
Use the spinner control to set the percentage of the regular page size to which the page size will be adjusted.

Fit to ... page(s) wide by ... tall
Use the spinner controls to set the maximum number of pages (by width and by height) on one page to fit its size.