Online Documentation for SQL Manager for PostgreSQL
Database Registration Manager
Database Registration Manager allows you to register new databases and delete the registration of non-existing databases.
To open Database Registration Manager use the corresponding item of the database context menu.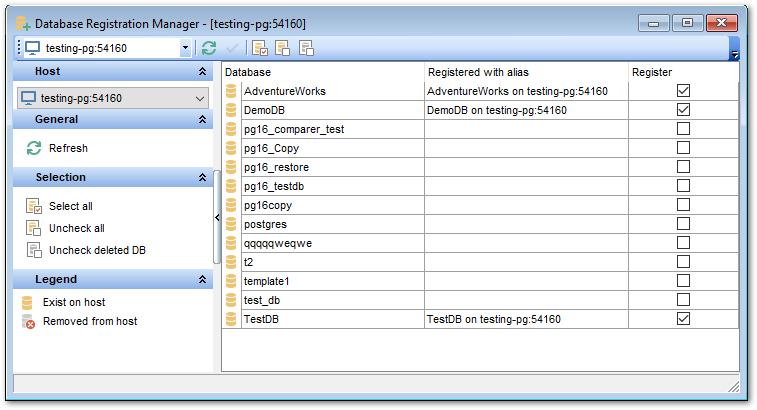 Table contains all databases located on the selected host. You can change Host selection using the appropriate drop-down list in the navigation bar.
Check all databases to be registered.
For automatic registration of selected databases click the

Apply changes button.
Availability:

Full version (for Windows)

Yes

Lite version (for Windows)

No

Note: To compare all features of the Full and the Lite versions of SQL Manager, refer to the Feature Matrix page.
---