Online Documentation for SQL Manager for PostgreSQL
CVS
CVS executable
Use this field to locate the 'cvs.exe' file. Type or use the

Explorer button to locate the file within the standard Open dialog.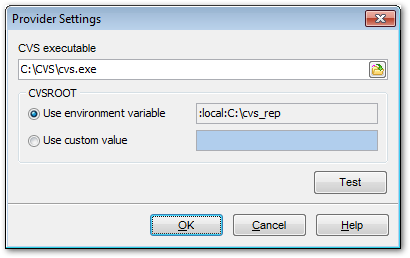 CVSROOT
This section allows you to set CVS repository settings. At least the CVS repository location must be specified. You can

Use environment variable or specify

custom value for the purpose.
To check the defined repository settings click the Test button.