Online Documentation for SQL Manager for PostgreSQL
Defining label options
This step appears only when creating new repository. Use this step to define database label options.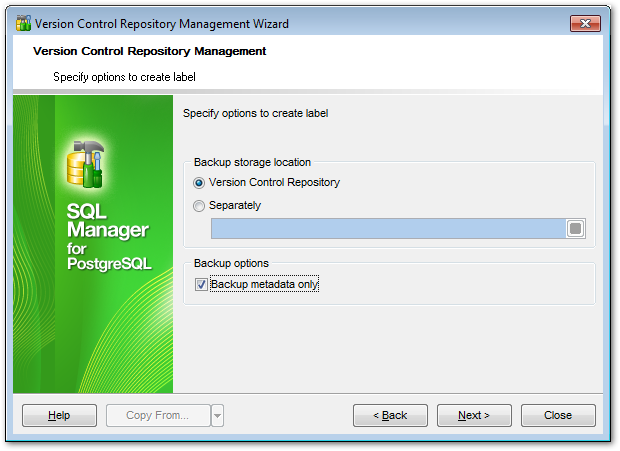 Backup storage location
This section defines the directory to store backup copies that are created with the label. By default these copies are stored in the

Version control repository. To set different location activate the

Separately option.

Backup metadata only
Use this option to define whether to include data in backups created with the label.
Click the Next button to proceed to the final step of the wizard.