Online Documentation for SQL Manager for PostgreSQL
Saving settings
After the saving settings operation has been configured, you can immediately start the process.
If all the settings are saved correctly, you will get the following message: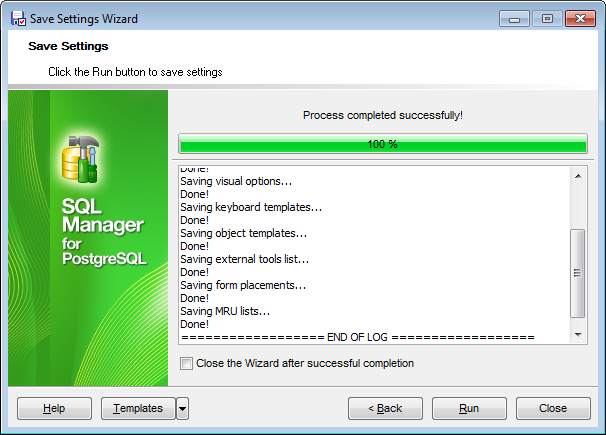 Click the Run button to run the restore database operation.
If necessary, you can click Details to display/hide extended information about the operation.